Brazilian buttock augmentation, or Brazilian butt lift (BBL), is a highly demanded cosmetic procedure to shape and augment the buttocks. In fact, in 2015, it was one of the most popular aesthetic treatment among patients around the world, and in 2018, it went on to become one of the hottest growing segment in plastic surgery, with a 19-percent-increase in procedures. The rising popularity of BBL has brought up a plethora of questions about it that we are about to answer down below. Continue to read for more details, so you know what to expect from the procedure in and out of Singapore.
What is Brazilian butt lift surgery?
This is a surgical procedure that serves to enhance the fullness, contour, and shape of the buttocks using fat transfer from other areas of the body. It basically entails injecting harvested fat deposits into the butt. Over time, gravity takes a toll on the skin. It starts to sag. When muscles are not trained, they weaken and lose the ability to stay upright as well. A Brazilian butt lift makes corrections to the shape and volume of the buttocks using fat transfer.
One of the perks is that the entire body is sculpted because fat is extracted from regions where it is in excess. Aside from fat transfer, a buttock lift can be achieved using implants and dermal fillers (non-surgical Brazilian butt lift).
How does the Brazilian butt lift procedure work in Singapore?
Here is how the surgery is done. The patient goes into the operating room where they are given local anaesthesia, general anesthesia, or other forms of sedation to keep them relaxed and pain-free. They have to lie down in a surgical bed or chair while the nurse preps the treatment area. Then, the plastic surgeon steps in. They mark the incision sites on the skin and make a few cuts through which a thin cannula should go. This device is used to suck up unwanted fats.
Now, which areas are picked? In most cases, plastic surgeons use fat stores from the thighs, hips, abdomen, back, and love handles. That is, these are areas where surplus fat accumulates, and the majority of patients are glad to get rid of it anyway.
Many people refer to this part of the surgery as liposuction, but it's more accurate to call it "liposculpturing" because fat is selected carefully from target areas rather than extracted at random. Liposuction is used for body sculpting and body contouring. It can be executed in many areas on the body, including the back, arms, tummy, hips, ankles, calves and thighs (to obtain a thigh gap).
Once collected from the skin, the fat stores are temporarily put away in large medical jars until they are purified. In the meantime, the board-certified plastic surgeon takes care of the incisions from the liposuction procedure and preps the buttocks for the final stage of the BBL procedure. They finish off by injecting the harvested fat cells into certain sections of the buttocks to create the desired shape.
In the end, all newly-made incisions are closed with stitches. To protect the treatment area from contamination, the surgeons cover it with a compression garment. This also lowers the risks of bleeding. This is where the surgery comes to an end, and the patient is taken to a hospital room.
How much do you have to weigh to get a Brazilian Butt Lift in Singapore?
For BBLs, ideally, a person has to be either a little overweight (25.0-29.9 according to body mass index) or on the upper end of their normal weight (18.5-24.9). Meaning, they need to have enough fat deposits to harvest for the fat transfer procedure. If they don't, there would be no tissue to inject into the buttocks.
Can I get BBL surgery if I'm overweight?
There is no universal and simple answer to this question as it varies greatly from one patient to the next. Every individual has unique body features. That said, most of the time, plus-sized people that don't exceed a BMI of 29.9 are eligible for Brazilian but lift in Singapore. Decisions are best made when based on medical data. Thus, a board-certified surgeon will know what to do once they examine the patient.
Now, being obese is a totally different matter. If your body mass index reads 30.0 and above, you will not be suitable for a non-surgical Brazilian butt lift. Instead, you should try and lose those pounds.
Can you get a BBL if you're skinny?
This will be a problem since you probably are lacking in enough body fats to start with. But if you tend to have a little extra around your waist, then you may be a suitable candidate for the Brazilian butt lift procedure. As mentioned earlier, a board-certified surgeon will be a better judge of that.
There are many other things that go into the decision-making process rather than weight per se and liposuction candidacy. Medical history and age are other important factors. Also, patients' motivation to undertake the Brazilian butt lift is of the essence.
How do you qualify for a Brazilian Butt Lift in Singapore?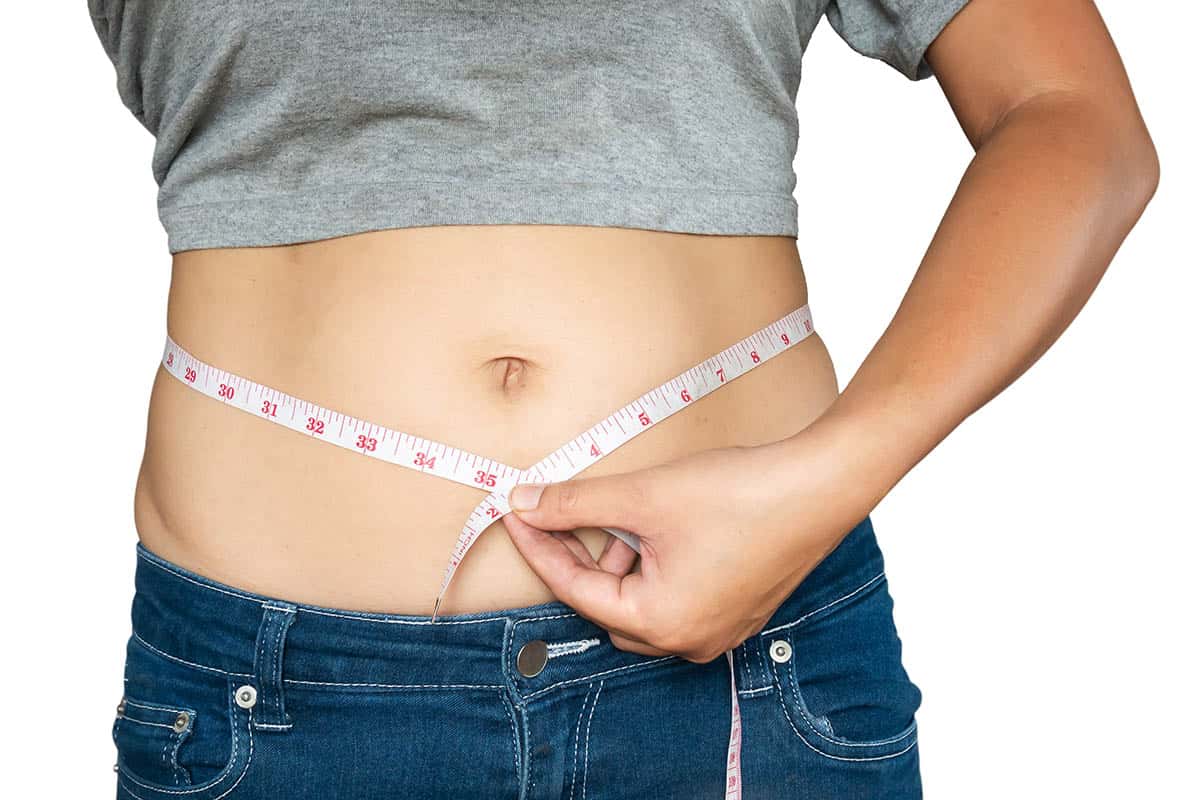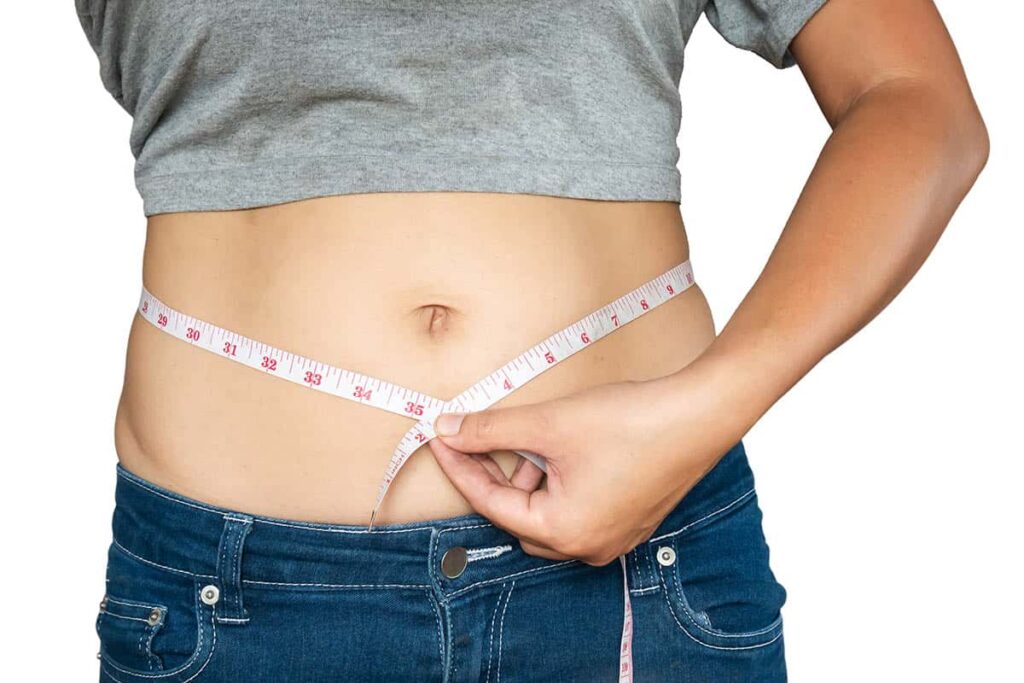 In most cases, ideal candidates are people who fall on size 8-12 on body size charts. These are individuals who are slightly overweight but not obese. In other words, there should be a good amount of fat around your waist, hips, and other areas, perhaps. The sections that have the most fat are potential donor (harvest) areas. Until you match those criteria, you will not be given the green light to have a Brazilian butt lift or any other procedure involving liposuction.
What happens if you are underweight? You will be advised to gain weight in order to qualify. The same thing applies if you are obese, only this time you will be asked to shed the extra pounds.
Another essential criterion for becoming a good candidate for a Brazilian butt lift is to have a good skin tone and flat buttocks. It makes sense if you have more fat in your hips, thighs, back, belly, etc. Of course, different surgeons in Singapore will have different preferences, but for the most part, these are the main factors to become eligible for a BBL.
How much does a Brazilian lift cost in Singapore?
Brazilian butt lift cost is something that varies slightly from country to country and from surgeon to surgeon. Singapore surgeons generally charge around $7,545 for the treatment. Around the world, Brazilian butt lift costs an average $4,356. Keep in mind that it is elective surgery, which means it is not usually covered by insurance. Every patient has to fork out the money themselves.
Does Brazilian Butt lift surgery really work?
The success rate is between 60 percent and 80 percent, meaning this is the amount of fat cells that survive once injected into the buttocks with fat transfer. When fat is directly inserted into other fat, it has only a 10 percent chance of survival because it needs adequate blood supply, which basically defeats the purpose of the treatment. Thus, plastic surgeons have abandoned the idea altogether. Pursuing other paths, they found that when the fat injection is done into the muscle, the odds of success are bigger, and the results are amazing. However, this carries risks on its own.
How much fat can BBL remove in Singapore?
It differs from country to country. Some areas allow extraction of around 4,000-5,000 cc of fat, and that number can go down to 1,000 cc if a combination of procedures is carried out, such as a tummy tuck with a Brazilian butt lift. This is done mainly for safety reasons, but it also enables patients to heal faster.
Do you lose weight after a Brazilian butt lift in Singapore?
No, Brazilian butt lift doesn't work that way. Liposuction and liposculpting procedures are used to contour the body rather than reduce weight. They don't remove that much fat to change the numbers on the scales. Remember that fat is lighter than muscle so it takes eliminating significant amounts of fat from all over the body to produce the desired results.
In Brazilian butt lift, fat is removed from one area and transferred into another, so it makes no difference in your overall weight. But what matters is that your thighs, back, abdomen, hips, and rear will be more contoured. Your buttocks will look augmented and fuller. This is the purpose of butt lifts, after all.
What happens if you lose weight after BBLs?
If you lose weight after the procedure, you will lose it from everywhere, which means that your butt will still look proportionate to the rest of the body. And the shape should remain intact. However, if you shed dramatic amounts of fat, this could impact the proportions, and it applies to every figure regardless of whether Brazilian butt lift is carried out or not. In other words, you had better avoid weight fluctuations.
Is Brazilian buttock lift permanent? How long does a Brazilian butt lift last?
Patients who opt for fat transfer procedures to get a nicer bottom should know that part of the injected fat is naturally lost within the first few weeks following the procedure. In most cases, this is impossible to prevent. It's just how the body works. Keep in mind that losing weight will reflect the results. Overall, the results will be visible for several years.
As for those who choose dermal fillers, the same scenario will happen because the liquid will be gradually absorbed by the immune system sometime after the injection.
What are buttock implants?
Buttock implants are artificial prostheses that are inserted into the buttocks to add volume and shape to the backside. Just like breast implants, they come in various sizes and materials. However, it's much more difficult to sustain the results because sitting puts a lot of pressure on the implants.
How common are buttock implants?
Buttock implants have been on the rise in recent years. However, Brazilian butt lifts with fat grafting are a little bit more demanded because they are considered a safer option.
How long does it take to fully heal from Brazilian butt lift surgery?
Overall, the healing process takes about six weeks. In the meantime, patients should sleep on their side and avoid sitting for prolonged periods. They should also get a pillow or a donut seat on which to sit so they don't put as much pressure on the buttocks as normal.
Here is a short recovery timeline to give you an idea.
Initial consultation before surgery will take about one hour
BBL surgery with fat transfer typically stretches across 4-5 hours depending on the case
At the end of the first or second week, you can go back to work as long as it is cleared with your plastic surgeon
At around the same time, discomfort and bruising should resolve (thanks to oral medication, you can stay on top of the pain at all times)
Eight weeks into recovery, you can go back to normal exercise
And lastly, your full recovery will take a few weeks. At around the first month's mark, you will have another consultation with your surgeon to ensure everything is going well
After you get back home, you should follow your doctor's advice and instructions. If you do your homework, you will have a pretty decent recovery and will minimise the risk of complications a great deal. The surgeon will ask you to wear compression garments over the liposuction areas. They will also recommend that you get more sleep and rest during the first few days. What is more, you should try to eat healthily and avoid smoking and alcohol.
What is the BBL fluffing stage?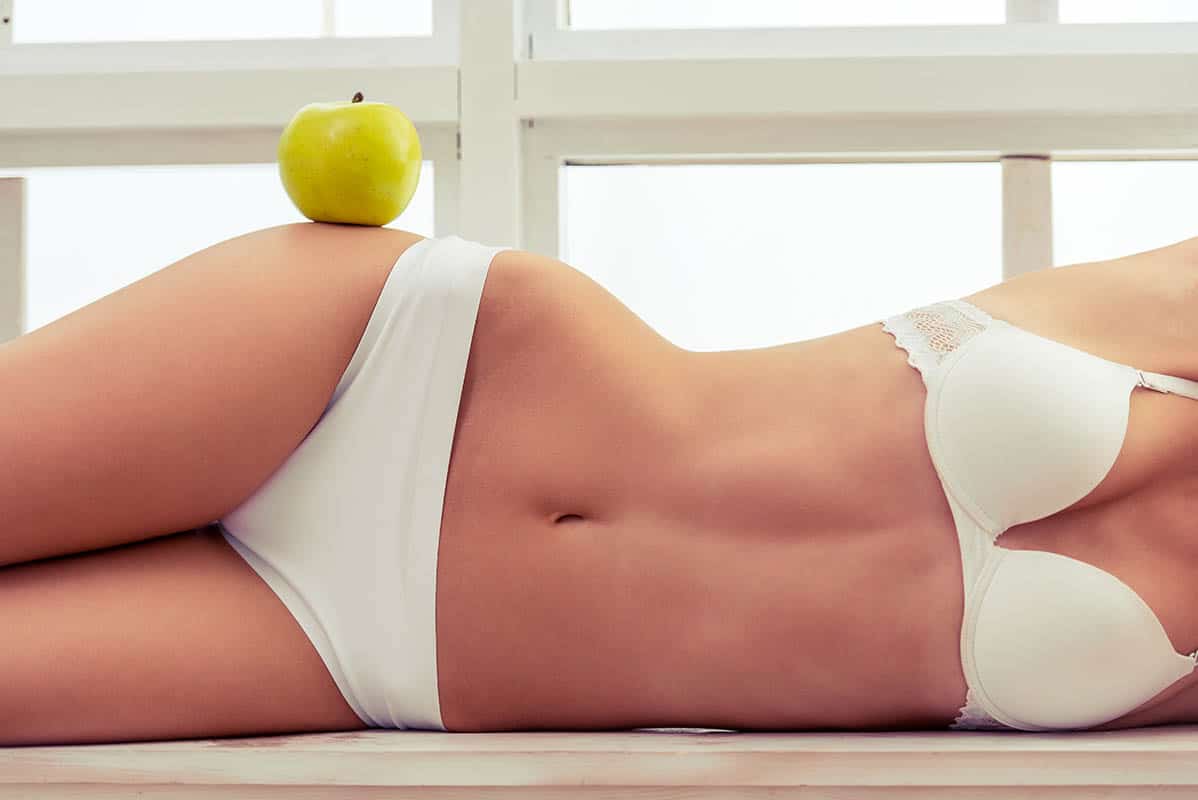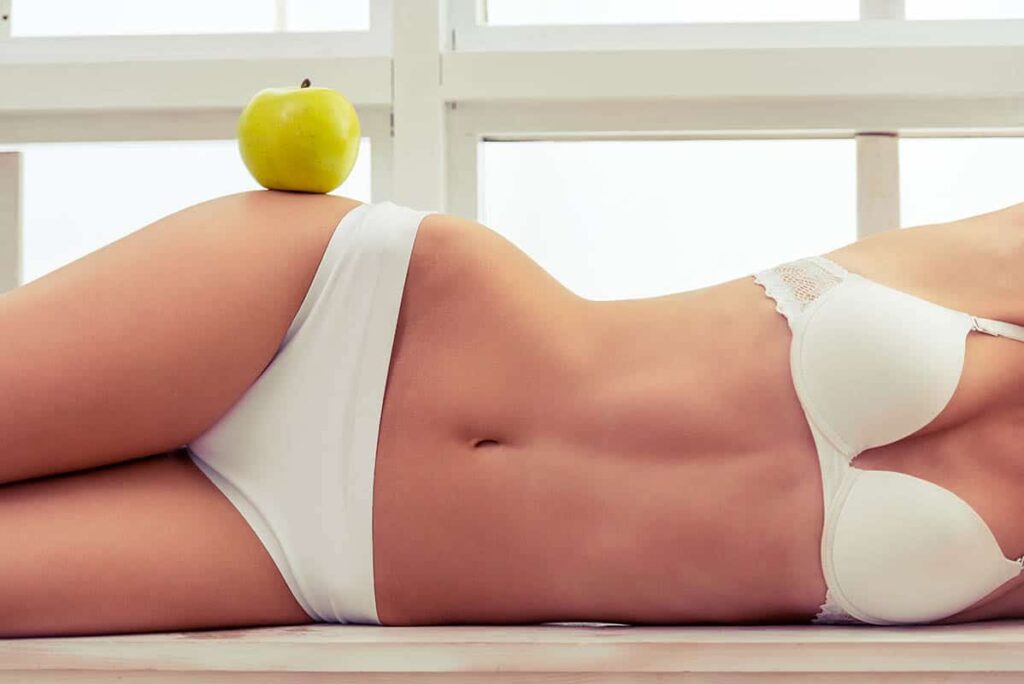 This is the time at which swelling goes away, and the buttocks become full and soft. It usually occurs three months following a Brazilian butt lift plastic surgery. It is the last phase of the recovery process when patients begin to see the results. If you have any concerns or questions, it's always a good idea to discuss them with your health care provider. Consultations are part of the service, and they help patients obtain the desired information and stay safe. If you need further details on this one, ask the specialist of your choosing to shed more light on it.
How can I speed up my Brazilian butt lift recovery?
You should rest more during the first week of your recovery, but you have to avoid sitting directly on your bottom for too long. Heavy lifting is highly discouraged. Your surgeon will also advise against any strenuous physical activities. That being said, you should try to engage in regular walks from the second week on. Going back to your normal routine should be first cleared with your surgeon.
How soon after a Brazilian butt lift with fat grafting can I sit?
An expert will instruct you on how long you should refrain from putting direct pressure on the buttocks after the procedure. Generally speaking, you should shun sitting for 2-4 weeks post-op. To minimise pressure on the buttocks, you have to use a nursing pillow, donut-shaped pillow, or another device as necessary. You will be following these guidelines for as long as your health care provider wants you to.
How long does it take to see results from Brazilian butt lift plastic surgery?
As you know, it takes some time to recover after cosmetic or plastic surgery, and any other surgery for that matter. When it comes to BBL, you can expect the results to materialise within four to six months after the procedures. This is when swelling will have finally subsided, and you will start to gain volume in the buttock.
Is Brazilian butt lift surgery dangerous? What is the risk?
Being a cosmetic surgery, BBL carries as much risk as other invasive aesthetic treatments. You have to consider the side effects of the anaesthesia and the possible complications that liposuction and fat transfer might bring. In rare cases, there is some risk of fat getting into the bloodstream and going all the way to the lungs. It is best to discuss this with your surgeon, the one who will be performing BBL. Do not go under the knife without getting all the facts first.
At the end of the day, Brazilian butt lift is a type of surgery that can add more fullness to the backside and make it more youthful-looking. Like other procedures, it has a downtime, advantages and disadvantages, and carries risk. In addition, there are certain candidacy requirements to meet if you want to qualify. Given all the data from above, you should not jump into BBL without taking the time to acquaint yourself with the surgery and recovery stages.