This post will go over the differences between ptosis repair and blepharoplasty. Many people get the two terms confused because the procedures seem similar. Yet, the reasons behind each of these are quite distinct.
Perhaps one thing we should say from the start is that one of the treatments is done to correct functional defects in the eye region; whereas the other aims to improve aesthetics. Read on to learn more about the difference between upper eyelid surgery (not to be mistaken for double eyelid surgery) and ptosis repair.
Key Takeaways
The two procedures serve entirely different purposes. One of them aims to enhance the appearance of drooping eyeskin on the upper eyelid.
The other addresses weakness in the eye muscle that leads to vision problems. Each has a different recovery period.
Blepharoplasty can be done at the same time as the correction of ptosis.
The decision on whether to have one or the other lies in the hands of an experienced medical professional and depends on the issue that you are faced with.
What is a Ptosis Repair?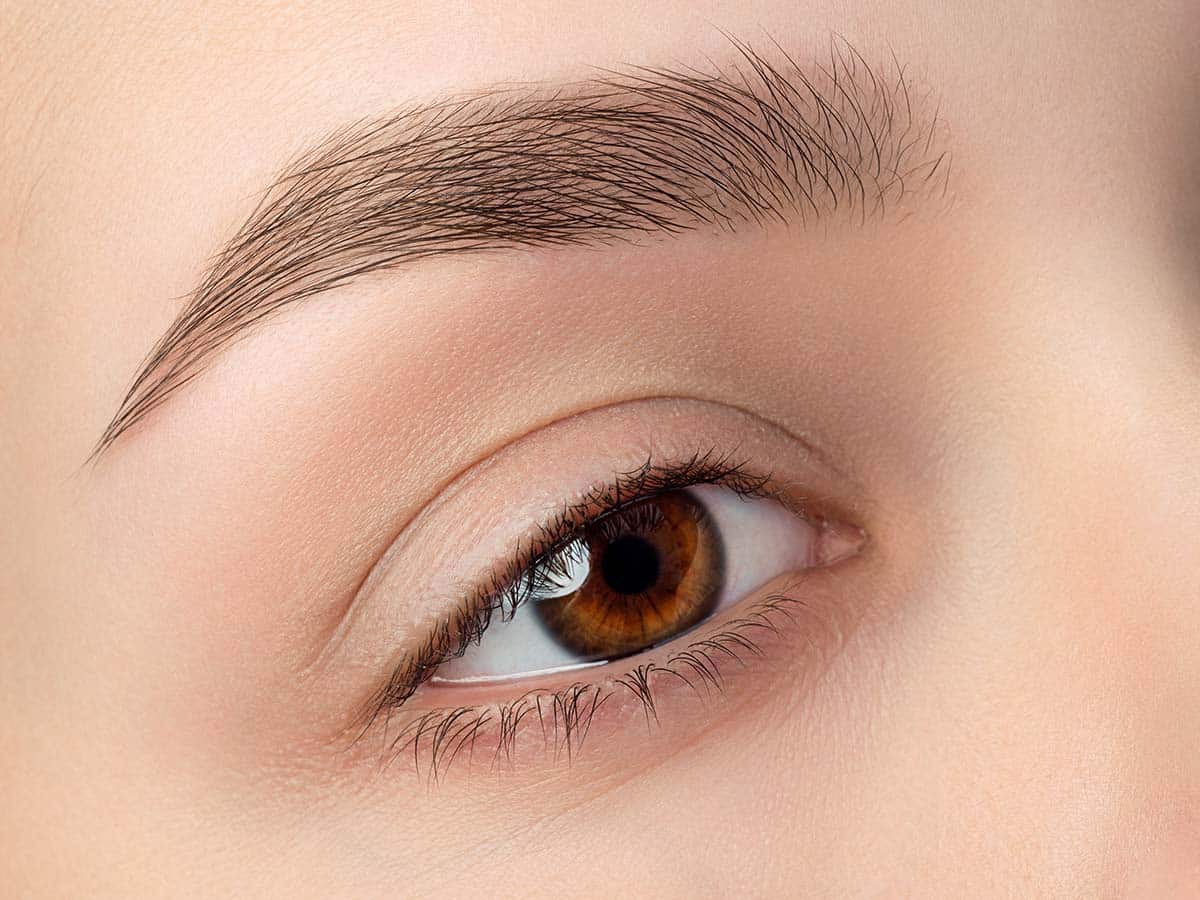 Ptosis repair involves fixing the levator muscle in your upper lid because it has gotten weak and its function is impaired. The condition of ptosis can cause the eyelid to sag, leading to vision problems. When it advances, many patients complain that they need to raise their eyelids or eyebrows in order to be able to see.
Depending on the cause and severity of the disorder, a variety of approaches are employed by the doctor. During the treatment, the muscle can be shortened and tightened. Excess skin and tissue may be removed if necessary. The tissues in the upper lid area are accessed through a small incision. Light sedation and local anaesthesia are used all the way through.
How do I know if I need ptosis repair? Who makes a good candidate?
If your upper lid ptosis is causing vision problems, ptosis repair may be necessary. You will be referred to a surgeon that can fix that. The ideal candidate is someone whose ptotic lid will elevate after stimulation of the Muller's muscle.
Is ptosis repair risky? What are the side effects?
Dry eyes
Infection
Bruising
Asymmetric height of the eyelid
Under- or over-correction
The best way to avoid severe side effects is to choose a doctor who is trained to perform ptosis repair so that you end up being able to open your eyelid adequately.
How long does ptosis repair last?
The procedure lasts anywhere between 30 minutes and an hour. It is done in the outpatient department and patients can usually leave on the same day. You should take a few days off work after your ptosis repair in order to recuperate.
Can ptosis surgery be reversed?
Revision surgery can be carried out to correct issues that the previous procedure didn't get right. In addition to that, it can further improve the work that has already been done well.
How long does it take to recover from oculoplastic surgery?
Your healing journey will be unique but if we have to put a timeframe on it, we would say 3-4 months. The initial healing time is 5-7 days, so it's recommended that you take some time off work.
What Is Blepharoplasty?
Blepharoplasty is a cosmetic procedure that corrects loose eyelid skin that results from the natural loss of collagen and elastin in the skin. In some cases, a crease in the upper eyelid is created to add more definition. The treatment is beneficial for the upper or lower eyelid and is used to restore a refreshed and energetic eye appearance.
It consists of making an incision on the natural crease of the lid. Excess eyelid skin is eliminated and underlying tissues may be repositioned. Because these procedures deal with the delicate tissue around the eyes, it is vital you select a well-versed doctor.
Who makes a good candidate for blepharoplasty?
People who don't like the appearance of drooping eyelid skin and are looking to improve the upper eyelids can have the procedure. If the skin is so saggy that it creates little folds, this is another point in favour of the surgery.
Can blepharoplasty fix ptosis?
If you have sagging skin and excess tissue alongside your ptosis issue, you can pair both treatments. But in general, blepharoplasty does not fix ptosis. It works to restore the youthful appearance of your eyes, as the body begins to produce less collagen and elastin responsible for keeping the skin tight and firm. With this procedure, you can fix that problem around the eyes and create a softer appearance.
How long does droopy eyelid surgery last?
The procedure takes about an hour to complete. The results are long-lasting and their longevity varies from person to person. Most patients find that they can enjoy the outcome for 5-7 years before ageing starts to take over.
What are the side effects of blepharoplasty?
Dry eyes
Injury to the eyelid muscle
Infection and bleeding
Blurred vision
Difficulty closing the eyes
Skin discolouration
Noticeable scarring
How long does it take to recover from this cosmetic surgery?
It takes 7-14 days for patients to recover and begin to feel like their normal selves again. Full healing of the area may take a bit longer. It is important that you spend the first days post-op resting.
You can go back to your everyday activities after the two-week point. Ask your doctor when it's okay to put makeup on. It's usually permitted to do so a few days after the treatment.
Ptosis Repair vs Blepharoplasty Cosmetic Eyelid Surgery
Based on the information we provided above, here are the main differences and similarities between blepharoplasty and ptosis repair:
Blepharoplasty can remove excess skin from the upper eyelid. Ptosis repair can do so too.
Blepharoplasty creates a fold on the upper eyelids and gives the eyes a more alert and youthful look. Ptosis doesn't do that.
Ptosis repair is entirely focused on the correction of ptosis. Meaning, it fixes the levator muscle to improve a patient's vision, i.e. there is a medical aspect to it.
Ptosis repair is a functional procedure, while blepharoplasty is performed for purely cosmetic concerns.
Can ptosis and upper blepharoplasty be done at the same time?
Yes. Patients with excessive sagging skin and a weak eye muscle will benefit from combining cosmetic blepharoplasty and ptosis repair. This way, they can both rejuvenate their appearance and restore their vision. That being said, not all cases of ptosis allow for it. It depends on one's unique anatomy as well as the technique being used. Plus, sometimes the complexity of the case makes it impossible to predict the outcome.
Do You Need Ptosis Repair or Upper Blepharoplasty Surgery?
This is a question that no one can answer better than a knowledgeable medical professional. It's not for you to decide which procedure you need. Plastic and oculoplastic surgeons spend years building a strong knowledge base on the body and organs. They study the facial anatomy in detail, plus after they graduate, they develop hands-on experience with different patients.
A surgeon has the capacity to differentiate between excess overhanging skin (dermatochalasis) and true ptosis. They can also see when the issue is cosmetic rather than functional.
Of course, you still have the final say as to whether you want to undergo any surgery at all or not. But the main decision on what treatment is more suitable for you lies in the hands of your doctor. They will help you select the one that best fits your needs.
FAQ