Protect, Repair, Restore
NanoMD BrightTM is translating breakthrough scientific advances in particle delivery into a novel skincare regimen.
One-a-day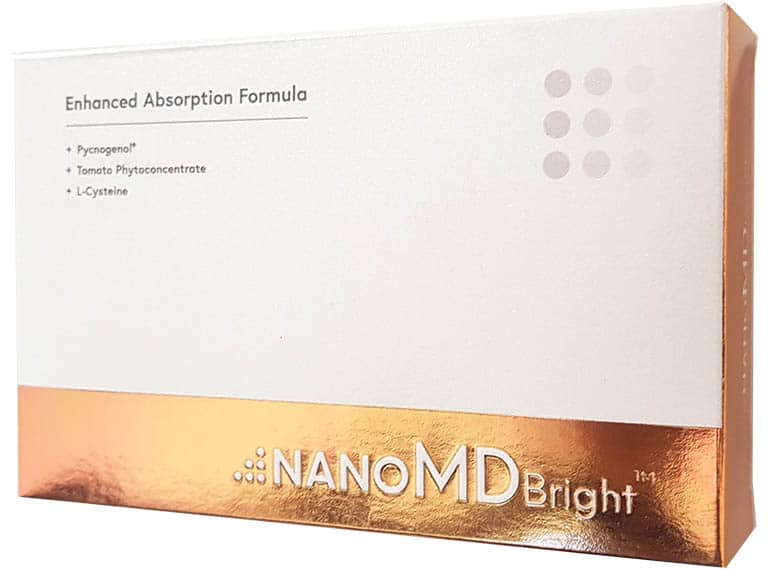 It is the world's newest and most advanced supplement for skin protection, nutrition and brightening. It represents the cutting-edge scientific discovery in nutrition and nanotechnology in a one-tablet-a-day form.
NANOMD BrightTM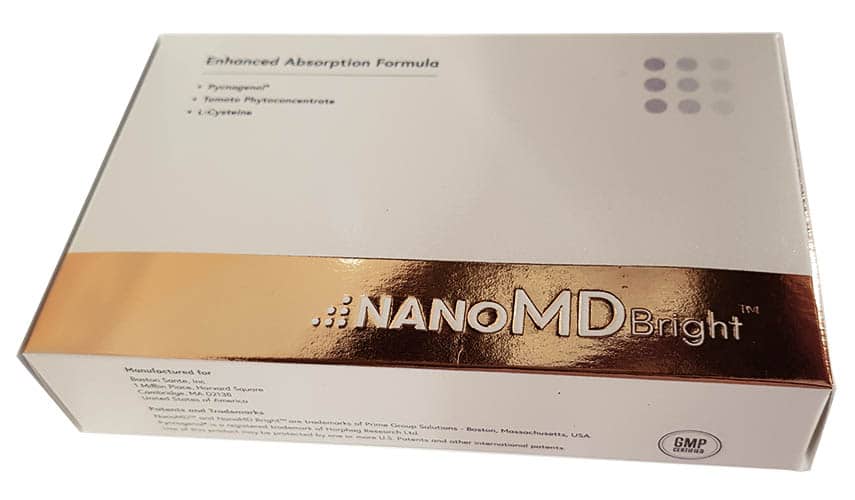 Multiple Skin Benefits
NanoMD BrightTM bridges the gap between therapeutic treatments and daily care, allowing you to protect your skin effortlessly regardless of your age or ethnicity.
Brightens skin tone
Reduces pigmentation
Protects against uva/uvb
Decreases inflammation
Improves overall skin texture
One tablet a day
Results that last
Whole body solution
Superior bioavailabily
Clinically tested
NanoMD BrightTM
Clinically proven ingredients:
Pycnogenol

One of nature's most powerful antioxidants
Provides a unique, safe and natural source of protection
Support the function of blood vessels
Maintain collagen levels

Tomato phytoconcentrate

Helps in neutralizing the harmful effects of uv light.

L-cysteine