When you are looking to enhance your facial proportions after a certain age, two main treatments come to the rescue: fat grafting face and dermal fillers. Although they are quite popular, few people know the difference and when it is best to use each.
The truth is, no one can explain it better to you than a qualified doctor who has inspected your skin and knows how to treat your skin. Fat grafting face vs fillers. What is it about, is it affordable, and what are the benefits of fat grafting? These are some of the questions we are going to touch on in the paragraphs that follow. Stick with us.
What is Facial Fat Grafting?
This is a procedure in which fat is extracted from elsewhere in the body and planted back into the face to improve its overall appearance. It helps fight off deflation in certain areas such as the mid-cheek area, eye region, and temples. Not only does it provide volume augmentation, but it makes the skin look rejuvenated.
Another way to describe this procedure is autologous fat transfer, autologous meaning 'of the same person'. It also goes by the name fat injection, facial fat rejuvenation, facial fat transfer, micro fat grafting, and lipofilling.
What are Dermal Fillers?
A dermal fillers treatment (or injectable filler) involves soft, gel-like substances that are injected below the facial skin at various areas and depths. The purpose of the treatment is to get volume restoration and soften facial wrinkles. It is effective in reducing the visibility of deep lines, marionette lines and other creases, as well as fixing some types of eye bags.
In most cases, the soft, gel-like substances are made of natural ingredients and work temporarily. There also are semi-permanent fillers like calcium hydroxylapatite and poly-L-lactic acid.
The most popular brands today are the likes of Sculptra, Restylane, and Juvéderm Voluma. Besides adding more collagen into the facial skin, these products can also make the body create collagen over time that will boost and prolong the results. It will keep the appearance of lines at bay for a good while. Even the deepest wrinkles don't stand a chance.
Note that every patient is unique, and therefore they are going to need a different number of dermal filler doses. The decision is usually made by the attending specialist.
Even though the facial fillers dissolve into the body a few months following application, there is still the likelihood of getting too much product in one go. If the doctor goes overboard, this may result in the eyes appearing smaller because the cheek presses on them.
You will get the so-called pillow face. It's not pretty, but thankfully it will resolve on its own as time goes by and the filler is reabsorbed. To avoid such an outcome and instead receive a treatment that fulfils your aesthetic goal, it is recommended to stick with an experienced medical professional. Never get a filler job by a beautician.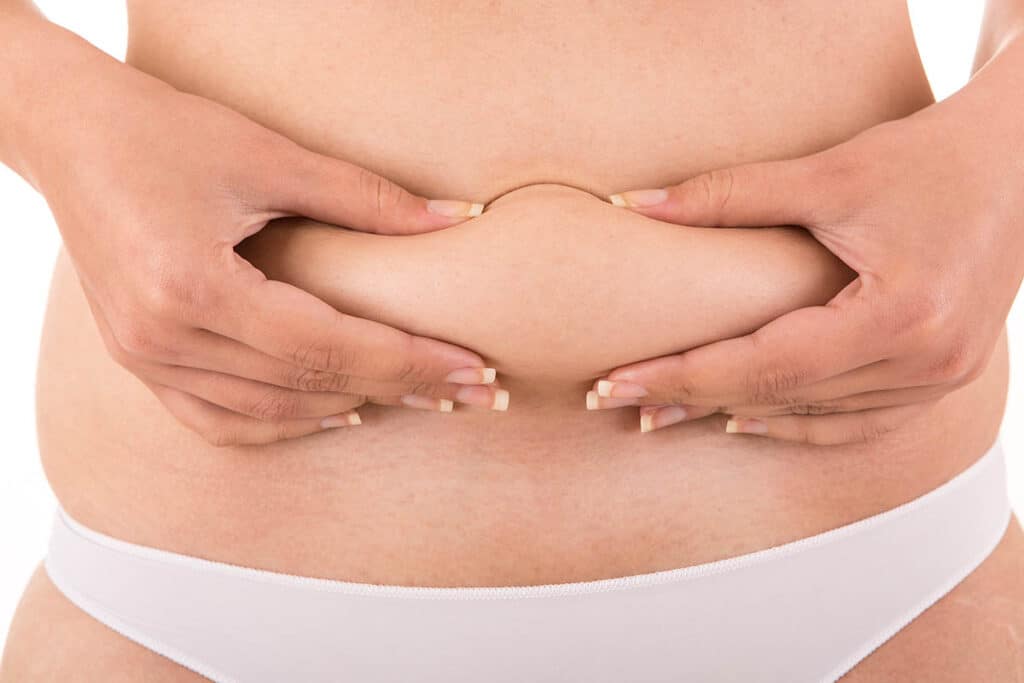 Fat Grafting Face vs Dermal Fillers
Both treatments can be a great choice for cheek enhancement, wrinkle reduction, and contour deficiency improvement. The biggest difference between fat injections in face and dermal filler injections is that instead of a person's own fat, the procedure relies on fillers that are either naturally derived, like hyaluronic acid and collagen, or artificial filler materials, as in calcium hydroxylapatite.
So, there might be a chance in which the body is not used to the dermal filler and may trigger a reaction against it. (In that regard, facial fat transfers are a better treatment option). Needless to say, that it posed no significant risk when the substance injected (the person's own natural fat) was previously extracted from the person's body.
Another staggering difference is that over time, the fillers tend to dissolve and are further absorbed by the body, and you lose the additional volume augmentation. To sustain the results, patients have to undergo the procedure every so often. Dermal fillers made of natural ingredients typically last 6 months. By contrast, the injected fats with fat grafting that survive will hold on for years before the natural ageing process changes the game.