Achieving your desired body shape and contour can be challenging especially if you've been spending years trying to do it through exercise and diet alone. The good news is, there is another way of doing it - through liposuction.
Get Rid of Unwanted Body Fats Through Liposuction
Liposuction is a medical procedure that gets rid of fat from the body using suction. Over the years, new techniques and technology have been discovered, making liposuction less painful, safer, easier, and more effective. Vaser lipo is one of them.
What is Vaser Lipo?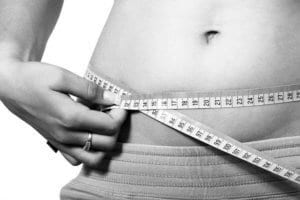 Vaser liposuction or Vaser lipo is a new liposuction technique. Compared to traditional liposuction, Vaser liposuction procedure is safer and less invasive. It provides amazing results without the discomfort and long recovery time associated with the traditional liposuction surgery.
If you've been thinking about getting this procedure, then here are some of the things you need to know about the Vaser lipo:
It uses the latest ultrasound technology.
Vaser lipo is a highly-recommended liposuction technique as it uses the latest ultrasound technology . Using powerful vibrations, it targets fat and gets rid of them without damaging other tissues.
With liposuction Vaser, it makes it easier to target specific fat layers in the body to create your desired sculpted appearance.
Vaser liposuction can be used to remove both superficial and deep layers of fat tissues in the body.
It is a safe, minimally-invasive way of getting rid of stubborn body fats.
Vaser lipo is a safer and less invasive way of getting rid of stubborn fats from certain areas of the body. The technique only emulsifies fatty deposits, and thus, you're less likely to get contour irregularities, complications, and nerve and vascular injuries.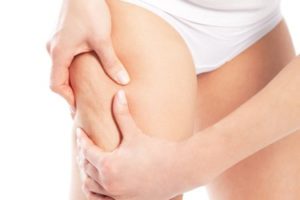 It is the most reliable liposuction technique.
There are different liposuction techniques that can help you achieve your desired body contour. But in comparison to Vaser lipo, the latter is deemed to be the most reliable.
Vaser is manufactured and supplied worldwide by a U.S.-based company. Before it was distributed to other countries, it was subjected to various regulations by different authorities in the United States.
Discomfort is minimal.
Discomfort specifically the postoperative pain is a common fear people have when it comes to liposuction. It's different with Vaser lipo as there is only minimal discomfort.
Like other liposuction surgeries, Vaser lipo is done under anesthesia, typically with local anesthesia; hence, you can be fully awake during the entire procedure.
People who have tried the liposuction Vaser technique could attest that the lipo surgery is well-tolerated and comfortable. Although this lipo technique produces fewer side effects compared to traditional liposuction, some patients may still complain of slight tinging, tugging, and mild pain. By working well with the anesthetist, the risk of experiencing these side effects can be minimized.
Patients who have anxiety or have certain fears associated with the procedure are usually recommended for sedation on top of the local anesthesia.
It causes minimal bleeding and bruising.
There's a growing number of patients opting for Vaser liposuction over the traditional liposuction because of the minimal side effects.
Bleeding and bruising, which are common in a traditional liposuction surgery, are less likely to occur in Vaser lipo. Thanks to the tissue-selective technology of Vaser lipo. It only targets fat cells in certain areas, avoiding unnecessary damage to blood vessels and non-fatty tissues such as nerves.
It benefits the patients in several ways.
As a single procedure with speedy recovery time, high-definition Vaser lipo can benefit you in several ways:
It can safely remove larger amounts of body fat compared to traditional liposuction surgery.
It can improve your body contour with minimal side effects.
It can accentuate the appearance of your muscles (its skin tightening and skin retraction effects are noticeable right after the procedure).
It can smoothen your skin even in delicate areas like the neck and arms.
It can be used to treat other conditions.
There is a wide range of application for ultrasonic Vaser liposuction. It has been used in the treatment of excessive armpit sweating, a condition known as axillary hyperhidrosis.
Patients have reported significant improvement and for some, a complete resolution of their excessive sweating after undergoing Vaser ultrasonic liposuction.
Vaser liposuction surgery has also been shown to be effective in male breast reduction.
Its effectiveness is dependent on the practitioner.
The effectiveness of Vaser lipo is highly dependent on the skill of the practitioner. This is why it's important to choose a cosmetic surgeon who is highly-skilled and well-experienced in doing this liposuction technique.
Shens Clinic is a Singapore-based cosmetic surgery clinic that offers high-definition Vaser liposuction. It has a team of board-certified cosmetic surgeons who will take care of you from consultation to your recovery after Vaser lipo.
If you've been considering this latest liposuction technique, then you may want to talk to one of our experts. You can book for a no-obligation private consultation by sending us a message here.
References:
http://www.webmd.com/beauty/liposuction
http://www.cosmeticsurgeryuk.com/vaserliposuction.php